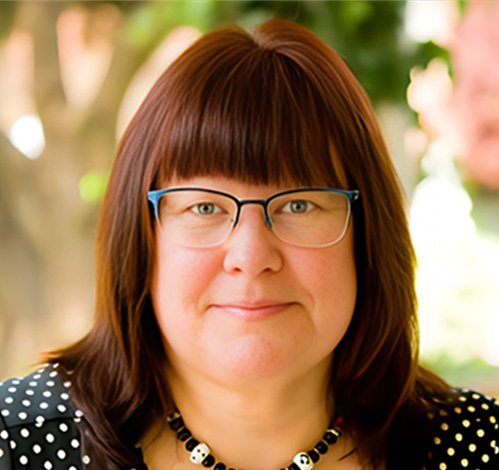 Tracy Duell-Cazes attorney
Address
1530 The Alameda, Suite 108
San Jose, CA 95126
Contact
Request A Consultation 408-267-8484
Tracy Duell-Cazes, CFLS
Tracy Duell-Cazes has been practicing in the area of family law in Northern California for over 34 years. Tracy lived and grew up in Silicon Valley graduating from Monta Vista High School in Cupertino, CA before starting college at De Anza College earning an A.S. in Accounting and completing her bachelor's degree in Accounting at the California State University at Chico.
Tracy went on to attend Santa Clara University School of Law earning her Juris Doctor and was admitted to the bar in California, the U.S. District Court and the Northern District of California in 1989. Tracy was also admitted to the U.S. Court of Appeal, Ninth District in 2010.
Tracy is a Certified Family Law Specialist by the California Board of Legal Specialization of the State Bar of California and has held this certification since December of 2002.
Tracy has also been named as a Northern California "Super Lawyer" by Super Lawyers every year since 2009. Super Lawyers is a rating service of outstanding lawyers from more than 70 practice areas who have attained a high-degree of peer recognition and professional achievement. The selection process includes independent research, peer nominations and peer evaluations.
Away from the office, Tracy enjoys traveling, reading, watching movies, and playing video games.
The firm's areas of practice includes:
Contempt of Court defense and prosecution
Private judging
Child custody
Child support
Paternity
Divorce
Visitation rights
Spousal support
Property rights
The Law Offices of Tracy Duell-Cazes represents clients in San Jose, Santa Clara County and selected cases in Redwood City, San Mateo County California, and selected contempt of court cases throughout the state.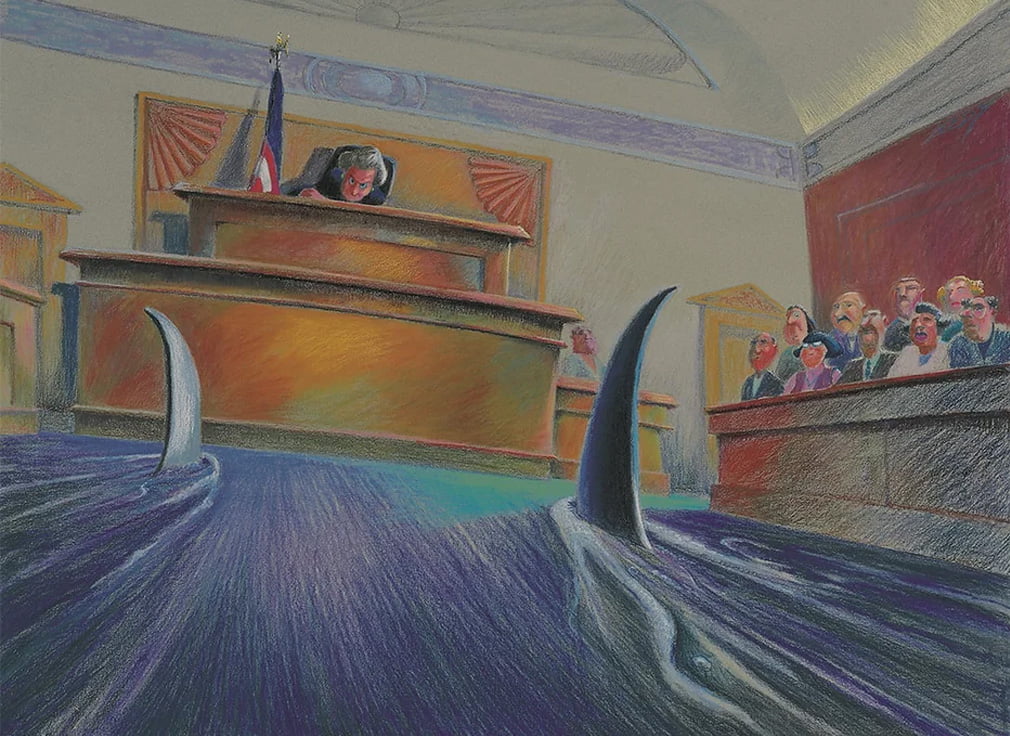 Artwork by Jeff Leedy – Fine Art Humorist
Tracy's Professional Affiliations Include:
American Bar Association

Family Law Section 2006 – 2018

Association of Certified Family Law Specialists 2003 – Present

Membership Benefits Committee to 2012- 2018
Associate Chapter Director (Bay Area) 2022
Chapter Director (Bay Area) – 2023
Editor in Chief – 2024

ACFLS Charitable Foundation to 2018 – 2023

Board Member 2018 – Present

California State Bar Association 1989 – Present

Family Law Section 1997 – Present
San Jose Regional Standing Committee 2006 – 2016

Santa Clara County Bar Association 1991 – Present

Family Law Executive Committee 1997 – Present

Chair 2018
Vice-Chair 2017
LGBT/Domestic Partnership Committee Chair 2014 – 2016
Domestic Partners/Same Sex Relationships Committee Chair 2013
Legislative Committee Chair 2004 – 2009

Criminal Law Executive Committee 1997 – 2000
Tracy's Published Works Include:
The Preliminary Declaration of Disclosure – How to Do It Right, Best Practices, and What Happens When It Goes Wrong
Published in 2014 in Family Law News – California State Bar Family Law Section
How the Fifth Amendment Impacts Family Court in Domestic Violence Cases
Published in 2013 on tcdfamilylaw.com
Contempt Probation – Part 1 What Do I Do Now That I Have the Finding
Published in 2011 in ACFLS Family Law Specialist
Contempt Probation – Part 2 What Do I Do Now That the Contemnor is [Still] Not Complying
Published in 2012 in ACFLS Family Law Specialist
Tracy's Professional Presentations and Classes Include:
California Lawyer's Association, June 20, 2019 "Why, When and How to File a Contempt Action in Family Court"
San Mateo County Bar Association – Family Law Section, July 14, 2017 "To Be or Not to Be: Is My Order Enforceable by Contempt"
Santa Clara County Bar Association, January 18, 2019 "New Developments in Family Law"
Santa Clara County Bar Association, August 14, 2018 "Knowing When to Accept a Case and When It's Time to Say Goodbye"
Santa Clara County Bar Association, January 16, 2108 "2018 New Legislation … Begin the Year Knowing What is New and Improved"
Association of Certified Family Law Specialists, May 16, 2017 "Discovery & Probation in Family Law Contempts. Can I? Should I?"
Santa Clara County Bar Association, April 28, 2017 "Attorney's Fees and Sanctions in 2017"
Pro Bono Project, April 27, 2017, Pro Bono Project, "contempt"
Santa Clara County Bar Association, January 5, 2017 "2017 New Legislation … Begin the Year Knowing What is New and Improved"
Santa Clara County Bar Association, November 29, 2016 "Sanctions – The Underutilized Code of Civil Procedure Statutes (CCP 128.5 and 128.7)"
Santa Clara County Bar Association, November 1, 2016 "Everything You Need to Know About Income & Expense Declarations But Were Afraid to Ask"
Santa Clara County Bar Association, October 4, 2016 "Everything You Need to Know About Preliminary Declarations of Disclosure But Were Afraid to Ask"
Sacramento County Bar Association, June 3, 2016 "Defending Contempts in Family Law Cases"
Santa Clara County Bar Association, January 7, 2016 "2016 New Legislation….Begin the Year Knowing What is New and Improved"
Association of Certified Family Law Specialists (ACFLS), August 25, 2015 "Prosecuting and Defending Contempts: The Litigators' Viewpoints"
Santa Clara County Bar Association, June 18, 2015 "The Nuts and Bolts of a Business Valuation in a Family Law Case" – Moderator
Santa Clara County Bar Association, January 6, 2015 "2015 New Legislation …. And The Changes Go On"
(Abridged list that dates back to October, 2001)