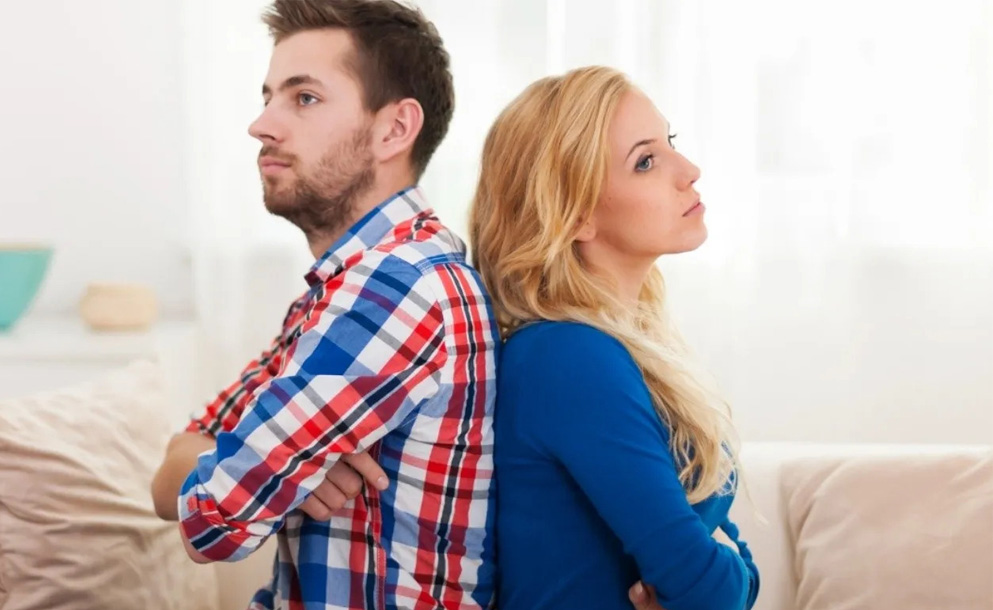 Divorce in the State of California
Filing for a divorce is a drastic step. Whether you are initiating the divorce or responding to a petition, the divorce process can be stressful and overwhelming. Working with a lawyer who is familiar with the field can help ease the burden that a divorce can put on you.
Divorce attorney Tracy Duell-Cazes is a Certified Family Law Specialist by the California Board of Legal Specialization of the California State Bar. As such, Ms. Duell-Cazes specializes in all areas of family law and has dedicated her practice to helping men and women navigate the complex divorce process of legal separation and divorce. If you believe that your marriage may be coming to an end, consider discussing your options with TDC Family Law.
We Protect Your Rights Through the Divorce Process
Divorces can be complex and contentious. As an experienced family law attorney, Tracy Duell-Cazes' goal is to maintain an open line of communication with your spouse's divorce lawyer. We prefer to keep an open line of dialogue to alleviate some of the stress associated with divorce. When the divorce proceedings remain non-confrontational, resolutions are easier to negotiate. If there are young children involved, you will be working with your ex-spouse as a co-parent for years to come. A non-confrontational divorce will lead to a better working relationship down the road. Tracy Duell-Cazes will explain all your options and work to protect your best interests throughout the process. Tracy is also well-versed in several alternative dispute resolution processes, including divorce mediation, collaboration, private judging, and parenting coordination.
Divorce Matters We Handle
As a part of the divorce process, we also work through all related issues that must be addressed to finalize your divorce. These may include spousal support, child support, child custody and visitation, and property division. TDC Family Law offers legal services for divorce matters such as:
Property Division
When a couple marries, the assets that they accumulate during the relationship are considered marital property. Because California is a community property state, all marital property is categorized as community property. According to state law, each spouse is equally entitled to all community property. This means that the assets that they gathered throughout their marriage are legally required to be split as fairly as possible. Property division in a divorce is often full of arguments and should be handled with the help of a divorce lawyer.
Child Custody and Visitation
Many divorces involve the separation of families. Because dividing parenting time and responsibility can be emotional and complex, child custody and visitation is commonly one of the most contentious elements of a divorce. Whether you're worried that you will lose physical custody rights or you believe your spouse should not be able to have your child stay with them, it is imperative that you discuss your concerns with an attorney.
Child Support
When two parents decide to separate, they must fairly split the responsibilities of caring for their child. To do this, the court first decides on child custody. If one parent is awarded sole custody, the non-custodial parent will likely have to pay child support. If parents share physical custody, the higher-earning parent is generally the one that is required to pay. Our divorce lawyer can not only assist you with reaching settlements for child support cases, but they can also help you enforce your court order when your ex is not complying. Any parent who is supposed to be receiving child support, and does not get it, has the right to file a request for a child support order and enforce their order.
Spousal Support
Alimony, which is also called spousal support, is an element of divorce that is unique to each case. Spousal support is not a given and must be specifically requested during a California divorce. The court does not grant every spousal support request, as the requesting individual must prove that they have a financial need. Common reasons one spouse may petition for alimony include:
To meet the living standards of their marriage
To help them become financially independent again
To reimburse them for the sacrifices they made
To help them cover fees that assist them in becoming independent
To cover basic costs because they gave up their job for their family
California Is a Community Property State
California's community property laws state that all marital assets are divided equally. All assets acquired during the marriage are considered community property. Some assets are excluded from marital property, such as real estate owned by a spouse maintained separately from other marital assets. An inheritance that names a single spouse as a beneficiary is also excluded as long as the assets are not co-mingled with other marital assets. Tracy Duell-Cazes will explain the community property laws to you and protect any personal assets legally claimed to be separate property.
Most divorce cases are resolved through negotiation. However, there are times when both spouses are not able to reach any agreements, and the disagreements are severe. Tracy Duell-Cazes is an experienced litigator and is as comfortable in the courtroom as at the negotiation table. She is not afraid to take a case into the courtroom and work to protect your rights and your interests.
How Does a Divorce Work in California?
Because there are a few different kinds of divorce, the steps that are taken to finalize your case will depend on your unique situation. California divorces generally follow this format:
1. One Spouse Files for Divorce
To begin the process, one spouse must file for divorce in the county that they live in. To do this, they must ensure that they meet the residency requirements of the state. In California, you or your partner must have lived in the state for a minimum of six months and in your current county for a minimum of three months prior to filing the Petition. If you do not meet these requirements, you will have to wait to file for divorce until you do or file a Petition for a Legal Separation until the residence requirements have been met.
2. The Filing Spouse Serves Their Partner
After filing a petition to dissolve a marriage, the filing spouse must serve their partner with copies of the documents and wait for their response. California requires that the filing spouse use a state-approved method when serving their partner. The main, and best, method is by personal service. These methods may also include either sending your court papers in the mail with a request the other party sign and return a Notice and Acknowledgment of Receipt, having a disinterested witness deliver the papers, or having your county sheriff (if the local sheriff's department provides this service) deliver the notification. Once you have served your spouse, they only have 30 days to make an official response to your petition. Their response generally dictates whether your divorce will be contested or not.
3. The Discovery Process Is Initiated
The discovery process in a divorce indicates that it is time for each party to gather their personal information. Financial records, records of assets, mortgages and house deeds, and all other vital personal details need to be identified and shared. This is to ensure that all community property is found so that it can be fairly divided between spouses. All separate property that each spouse owns should also be documented so that there is no confusion when it comes time to distribute property. All the information that is gathered during the discovery process can be used to build your case and in court when settling disputes.
4. Make Decisions on All Elements of Divorce
In certain cases, both spouses may agree that it is time to end their marriage and want to do so amicably. When this happens, they can go through what is known as an "uncontested divorce," where they make all decisions on their divorce order outside of family court. However, the most common kind of divorce in California is contested. When a divorce is contested, separating couples must go through litigation to have matters settled, unless they choose a form of alternative dispute resolution instead. During this time, both spouses will have to present their concerns on issues such as property division, spousal support, and child custody with the help of a lawyer. If their divorce is contested, a judge will make the final decision on each issue.
5. Settle Disputes and Finalize Your Divorce
Making compromises and settling the different areas of a divorce can take months to complete. Once all legal details have been addressed, and all disputes have been settled, your divorce will enter its final stages. The judge will assess the situation, reexamine the divorce order, and if they believe everything is valid, they will then finalize your divorce. From there, you can begin your new life.
Experience Counts When Hiring a Divorce Lawyer
Tracy Duell-Cazes has over 34 years of experience working on all types of family law cases. Ms. Duell Cazes was admitted to the California State Bar in 1989 and has been a member of the Family Law section since 1997. Ms. Duell Cazes has been also served on the Santa Clara County Bar Association's Family Law Executive Committee and was the Chair of the Committee in 2018..
She has also been selected to Super Lawyers every year since 2009 for her work. Super Lawyers is a rating service of outstanding lawyers from more than 70 practice areas who have attained a high degree of peer recognition and professional achievement. The patented selection process includes independent research, peer nominations, and peer evaluations.
Northern California Divorce Lawyer and Law Firm
Regardless of whether your divorce is contested or uncontested, TDC Family Law will do everything in our power to obtain the final divorce that is in your best interest. We understand that every divorce case is unique. That's why we will help you make the right decisions to help turn the painful process of divorce into a smooth life transition so you can continue your life with a positive outlook.
Contact Tracy Duell-Cazes today or call our office at 408.267.8484 for a consultation.