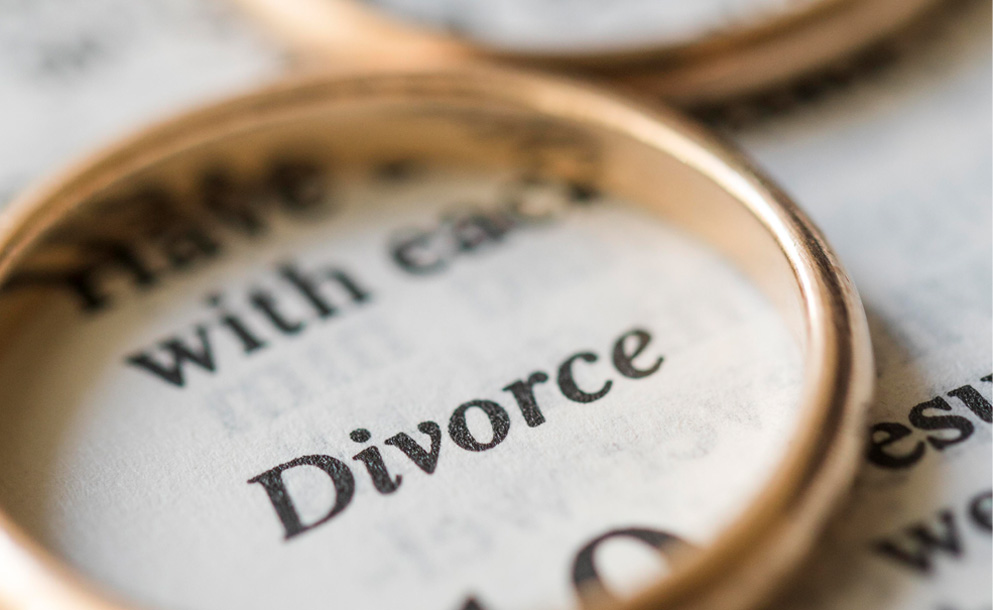 High Asset Divorces Can Get Very Complex
Under average circumstances, a divorce can be a stressful process, especially when minor children are involved. In addition, divorce can become a very complex and complicated process when there is a spouse who has a high net worth.
The issues related to a high-asset divorce begin as soon as the couple file for a legal separation. Temporary spousal support will allow the non-monied spouse to continue to live as they had before the divorce proceedings had started. Issues of child support and custody are also of concern.
Divorce attorney Tracy Duell-Cazes is a Certified Family Law Specialist by the California State Bar's California Board of Legal Specialization. As such, Ms. Duell-Cazes specializes in all areas of family law and has dedicated her practice to helping men and women navigate the complex divorce process of legal separation and divorce.
California is a Community Property state. Community property means that all assets, whether physical or not, acquired during the marriage are considered marital property and will be split equally during a divorce.
For High Asset Divorces, Up-to-date Appraisals are Important
When you have substantial assets, just appraising everything to get an accurate value of the assets can be a long and contentious process. Since appraisals can fluctuate due to internal and external forces, it is essential to get the most up-to-date assessment of the property, either through a court-accepted website, a Comparative Market Analysis, an Appraiser, or even by agreement of both parties. In most cases, when discussing the property, it is usually about real estate. However, there may be other valuable assets in a high-asset divorce, such as vacation homes, cars, boats, businesses, stocks, insurance policies, and art collections. Each of things, as community property, has to be appraised correctly to satisfy the community property laws.
Besides physical assets, there are also intangible assets that also fall under these rules. These intangibles can include patents, trademarks, and copyrights. In addition, a judge may consider things like learned skills or business relationships as a spouse can turn these into profit.
Financial Considerations
A difficult part of high asset divorce cases is parsing through a complex network of financial assets such as bank accounts, investments, real estate, retirement accounts, and other high-value assets such as cars, a private jet, art collections, or other assets. Even though California is a community property state with the marital assets split equally, if one spouse entered into the marriage with more wealth and assets, not all assets will be considered marital assets. For example, the law would regard real estate owned by one spouse and maintained separately from the marital assets as separate property. In many cases, a family's wealth was obtained through inheritance. Money left to one spouse as an inheritance may also be considered separate property and not subject to community property laws.
Due to the complex finances involved in high-asset divorces, it may be necessary to include professionals such as a forensic accountant to review all assets to find and document all involved in the divorce and ensure that assets are accurately valued.
Business assets may also be exempt from asset distribution depending on how the owners organized the business, whether partners or spouses signed a prenuptial agreement before the marriage.
It is essential to have experienced legal representation who understands the intricacies of finding, classifying, and dividing property when it comes to navigating the complexities involved with this type of divorce.
Debt is Divided Just as Assets
In many cases, when dealing with high-asset divorces, there is also debt that has to be dealt with. As with assets, the law divides debt between the parties.
These divorces take more than just judges and experienced family law attorneys. In many cases, other professionals are brought in to work through the details of the assets, including tax experts and forensic accountants.
Contact the Law Office of Tracy Duell-Cazes
If you are in a high net-worth family and are going through a divorce, it is vital to have a Certified Family Law Specialist on your side. Division of assets can be a sensitive and emotional process. Tracy Duell-Cazes is experienced in working on high-asset complex divorces. Let Tracy work with you to offer legal advice, and the process remains organized and controlled. Call Tracy Duell-Cazes at 408-267-8484 to discuss your divorce and how the divorce will proceed based on the number of accumulated assets.