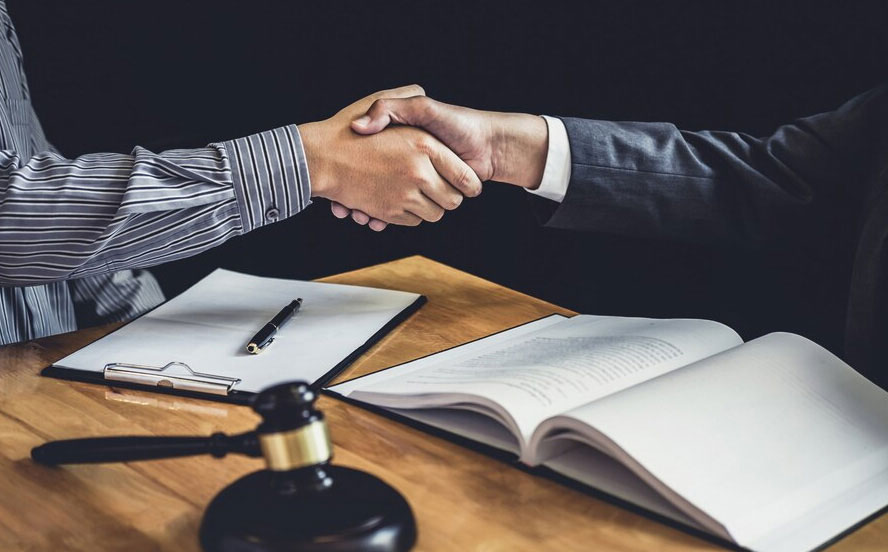 After a divorce or separation, many people make the challenging decision to relocate. When a child is involved, this can impact the current child custody and support orders that are in place. Whether it is for a new job, a new home, or a new relationship, you must be aware of the laws surrounding the relocation of a child if you are considering it.
Relocation cases, sometimes called "move-aways," involve complicated laws that are ideally navigated by an experienced lawyer. At TDC Family Law, we provide incomparable legal support and representation. Our firm is led by Tracy Duell-Cazes, an attorney who is a certified family law specialist with over 34 years of practice. We have aided numerous families with their relocations and are here to advise you through the process. For legal services that you can feel confident in, TDC Family Law is here for you.
Can a Parent Relocate With a Child After a Divorce?
In California, any move that is far enough away to interrupt current child custody agreements is considered a relocation. This is generally anything more than 30 to 50 miles from where the other parent lives. Relocation cases are heavily dependent on child custody orders. If a parent has sole custody, moving away tends to be a much easier process than when custody is shared.
To relocate with a child, the parent who is looking to take their child must get approval from the other parent and the local court. The relocating parent must notify the other parent in writing at least 45 days prior to their move. If the other parent signs off on their relocation, their request will then move on to be authorized by a judge. If the other parent does not approve of their relocation, the matter will most likely have to go through litigation to be settled. While a judge cannot stop a parent from moving on their own, the current court orders in place restrict a parent from moving their child farther than what will allow the current order to be vible without the approval of a judge.
The Child's Interests
Because child custody and child support are active legal orders, the court has jurisdiction over them until they are terminated. This means that when one parent disagrees with the move-away request of another, the court has the power to make the final decision on whether a child is allowed to relocate. Whenever a judge is responsible for making decisions involving children, state law requires that the interests of the child be prioritized.
To ensure their decision is made in the child's interest, a judge must consider the unique elements of the child's situation, which could include:
How far the parent wants to move them
The reason the parent wants to move
How old the child is
The child's ties to their current home and community
The current child custody order
The child's relationship with each parent
How the move would affect visitation for the other parent
The specific needs of the child
The preferences of the child
How Does Parent Relocation Impact Child Custody and Support?
When a move-away is granted, the court treats it like a modification request. In most cases, a relocation affects child custody, and the current order will have to be modified to fit your new situation. If you are the parent who requested to move, you may be given primary custody if you do not already have it. If you are the parent who is staying behind, your visitation terms may change drastically. Whether your child support changes will depend on how much your parenting time is affected by the move. Parents who are losing time with their child may be required to make larger payments as a replacement. If a custodial parent believes they should be receiving more child support, they will have to file a separate petition with the family court.
What Can You Do If You Are a Non-Custodial Parent?
As a non-custodial parent, you may feel powerless when the relocation of your child is requested. Luckily, you have the power to fight a move-away petition. Because the custodial parent must get your approval to relocate, you can object to their request by disapproving it. Your objection will then send the issue to court, where you must prove that your child would be negatively impacted by the proposed relocation. To prove this, you need to collect substantial evidence that shows a judge that your child would be better off in their current situation. Working with a move-away lawyer can help non-custodial parents who disagree with the relocation of their child voice their concerns properly in court.
The Importance of Professional Legal Representation
Move-away cases present challenges for both parents. Whether you're the custodial parent requesting to relocate or you're the non-custodial one worried about losing visitation rights, hiring an experienced parent relocation attorney can be advantageous to your case. A skilled move-away lawyer can inform you of your rights and work to ensure that the interests of your child are prioritized. Because move-away cases often result in the modification of a court order, working with an attorney can also help ensure that your rights are represented in court. For example, many non-custodial parents must sacrifice their parenting time for a custodial parent to move. This is not only unfair to the parent, but it can drastically affect the parent-child relationship if the child does relocate. TDC Family Law is here to listen to your concerns and help you find a resolution quickly.
San Jose Parent Relocation Attorney
TDC Family Law provides legal representation for parents on both sides of a relocation request. If you are worried about the proceedings of an upcoming move-away case, it is critical that you call an attorney. We are not only dedicated to our clients, but we are devoted to their children as well. If you are considering relocating with your child, or disagree with your ex-spouse trying to move, contact TDC Family Law to learn about how we can assist you today.