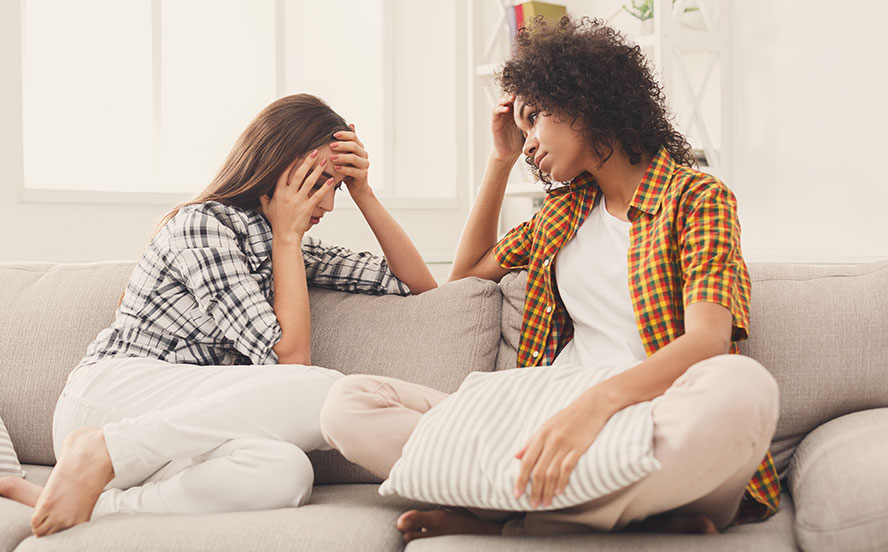 While same-sex marriage has been legal in California for almost two decades, it has not been in many other states. When the federal government finally legalized it in 2015, this gave LGBTQ+ couples across the country the opportunity to make their partnerships official. Marriage grants couples an assortment of legal rights in their relationships. However, LGBTQ+ couples who enter a domestic partnership don't necessarily share all the same rights as married couples. This can often cause confusion and anxiety for same-sex couples considering separation.
Because same-sex marriage was just recently legalized, the divorce process is still developing in some areas. This can cause it to differ from the average opposite-sex divorce in California. If you are contemplating separating from your partner in a same-sex marriage or domestic partnership, talk to a family lawyer today.
TDC Family Law: Compassionate Legal Help in San Jose
The lawyer that you choose will make an immense difference in your divorce. At TDC Family Law, our founder, Tracy Duell-Cazes, has created a career centered around her clients. Our firm is aware of the difficulties that LGBTQ+ couples face in the legal world, which is why we offer compassionate legal guidance and support. Whether you are curious about your rights to property in a separation or need help filing for divorce, TDC Family Law has the resources to assist you with your concerns.
The Divorce Process for LGBTQ+ Couples
A same-sex couple that is married in California holds the same rights as a heterosexual married couple. This means that, if they believe their marriage is in disrepair, they can file for divorce or legal separation. The divorce process for LGBTQ+ couples follows the same procedures as the average heterosexual divorce. However, there may be unique challenges that only same-sex couples face during their separations.
To initiate a divorce, one partner must file a petition to dissolve the marriage. From there, the couple will have the opportunity to address all legal matters that are recognized in an opposite-sex divorce, including:
Property Division: All married couples in California receive community property rights. This means that each spouse has the right to half of their marital estate and owns 50% of each asset. Community property involves any belongings, assets, or property that a couple earned after they were married.
Child Support: The court will also make child support determinations following the state's general guidelines. Whether a parent is blood-related or adoptive, the court will ensure that the primary caretaker receives child support payments. In most situations, the court requires the parent with the higher income to make payments to ensure their child's needs are met.
Child Custody: California can award a parent two forms of child custody, which are known as legal and physical custody. If a parent is given legal custody, they have the right to make important decisions on the child's behalf. When a parent is given physical custody, this means that they have the right for a child to physically live with them in addition to the responsibility of caring for them. Legal and physical custody can either be shared between parents or granted to just one.
Spousal Support: Alimony, more commonly called spousal support in California, can also be granted in a same-sex divorce. Spousal support is not a given in every divorce case and must be requested. For spousal support to be granted, the requesting spouse must prove that they need financial aid. The court may grant alimony for many reasons, including to help one spouse become independent again or to assist them in meeting their previous living standards.
Common Challenges in Same-Sex Divorces
While same-sex couples are granted the same rights through marriage that heterosexual couples are, they may face challenges in a divorce that are unique to their situation. The following are the most common challenges LGBTQ+ couples face when they decide to divorce:
A parent may have difficulty fighting for child custody if they are not biologically related to the child and the other parent is.
The court may have issues determining child support or custody when both parents are adoptive and not biological.
Many same-sex couples have been together for longer than same-sex marriage has been legal. This often causes problems during the property distribution process, as the state can only divide assets that were gathered once a couple is formally married. For example, if a couple purchased a home together before they were married, and only kept it in one spouse's name, the court may not be able to divide it in a divorce.
Couples that entered domestic partnerships instead of marriage may want the same benefits of a divorce but can't receive them if they separate.
The Difference Between Dissolving Marriages and Domestic Partnerships
Before same-sex marriage was federally legalized, many LGBTQ+ couples decided that domestic partnerships would be the most optimal choice for them. Because domestic partnerships are a different type of union than marriage, they only grant some of the rights that a marriage would. Domestic partnerships must also be dissolved differently than legal marriages.
Married couples have the chance to file for divorce or legal separation, while domestic partners can only file for dissolution if they want to end their relationship. Dissolving a domestic partnership does not offer the same rights that a divorce would, either. For example, individuals in a domestic partnership do not have the opportunity to have their shared property split equally by the state. Instead, it is up to the couple to make decisions on the matter. This often causes disputes to arise, which is why having a lawyer familiar with LGBTQ+ rights and relationships is important.
How TDC Family Law Can Help You
TDC Family Law is committed to protecting LGBTQ+ couples in divorces and separations. We understand that the law may not always be in your favor, which is why we work to represent and safeguard your rights. Whether you are filing for divorce or involved in a property division dispute, our team is ready to assess your situation and help resolve it. Talk to TDC Family Law for more details on how we can assist you with a same-sex divorce in San Jose.